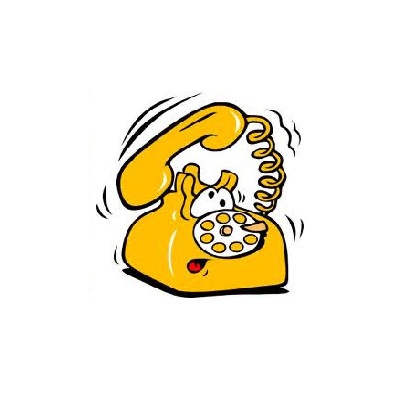 YOU SHOULD HAVE COMPLETED YOUR PHONE-INTERVIEW PRIOR TO THE PHONE APPLICATION PROCESS. IF YOU HAVE NOT COMPLETED THE PHONE INTERVIEW PROCESS, STOP AT THIS TIME AND CONTACT THE STAFFING OFFICE MANAGER AT: 732.462.4400. ONCE YOU HAVE COMPLETED THE PHONE INTERVIEW PROCESS, YOU CAN CONTINUE WITH THE (PHONE-APPLICATION-PROCESS).

You must call-in (30) minutes before your appointment to validate your appointment (schedule-time). Please remember, first in will be the first out depending on the amount of time used during the previous or pending appointment time. We do our very best to keep all applicants on schedule. To assist us in this process, you should have completed your (phone-interview) and provided all necessary documentation to the staffing office. If you have not yet provided your required information, if you have not taken the time to fax or e-mailed all required information, you will need to rescheduled your appointment!

FIRST PHASE-1, should be ten minutes (10) or less:

1: Contact NurseLine Healthcare at:

(WEST-COAST-MAIN: 480.717-7300), (EAST COAST-MAIN: 732.462.4400) and by fax at 732.462.4320 or E-Mail us at StaffingManager@NurseLineHealthcareinc.com. We are looking forward to hearing from you.

2: Give your name and appointment time.

3: Make sure you remain available for the Recruiter to call you back with a valid phone number you can be reached at.

4: Be prepared to validate your provide information that you sent either by E-Mail or Fax.

5: Once completed, the recruiter will hang-up-the-phone and validate all provided information to include all information provided by you for valid authorization for employment in the United States. Further, License, Certifications, Fraud checks, etc, and credentials checks will be completed at this time. Make sure you have a pen and paper available to receive your NurseLine Healthcare (Identification Number and your (DHS-Case Number). This information must be provided when you return for your final interview and office orientation.

SECOND PHASE-2, should be Twenty minutes (20) or less:

1: Once you have been cleared for employment in the United States, the recruiter will start phase-2.

2: You now will be required to verify your provided credentials, employment history, criminal background history, drug-screening history, annual physical history to include lab reports and completed titers.

3: Upon completion of your phone application, you will be required to contact NurseLine Healthcare staffing Manager at 732.462.4400 and set up your final interview and office orientation. You also will be required to (E-Mail ONLY) StaffingManager@NurseLineHealthcareinc.com your Digital Photo, (HEAD-SHOT) only to the staffing office.