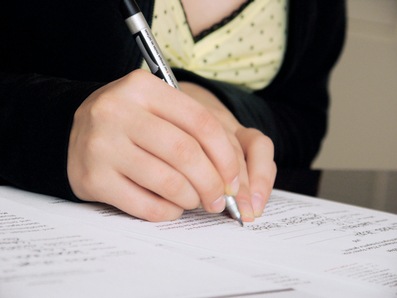 Below you will find all required documents needed from you to provide to Human Resources. As noted, please make sure you bring your ORIGINAL DOCUMENTATION and NOT A COPY when you attend your (Office-Orientation)!

01) ORIGINAL LICENSE OR CERTIFICATION ISSUED BY THE AUTHORIZED STATE.

02) (2) PROFESSIONAL REFERENCES: Please provide full name: (FIRST, LAST, of FACILITY D.O.N., or ADMINISTRATOR), (2) PREVIOUS EMPLOYERS' FULL ADDRESS TO INCLUDE STREET, BUILDING NUMBER, ZIP CODE and valid contact phone number.

03) ORIGINAL SOCIAL SECURITY CARD.

04) IF NOT BORN IN THE U.S.A., PROVIDE ORIGINAL I.N.S. GREEN CARD OR ANY OTHER DOCUMENT ACCEPTED IN THE U.S. I-9 FORM, DRIVERS LICENSE, SOCIAL SECURITY CARD, PASSPORT.

05) ORIGINAL DRIVERS LICENSE as issued by Motor Vehicles.

06) ORIGINAL CURRENT DIGITAL PHOTO OF THE APPLICANT. Make sure when taking your photo, JUST A HEAD SHOT. Once you have taken your photo, please return it to NurseLine Healthcare at this posted E-MAIL address: StaffingManager@NurseLineHealthcareinc.com

07) CURRENT ANNUAL PHYSICAL SUPPORTING YOUR HEALTH RECORDS WITHIN THE PAST (12) MONTHS TO INCLUDE PPD, LAB REPORTS TO HIGHLIGHT (MMR) VARICELLA, HEP-B.

08) ORIGINAL PROFESSIONAL CERTIFICATES EARNED WITH A VALID ISSUED DATE.

09) ORIGINAL CPR, AED, FIRST AID, ACLS, BCLS CARD, FRONT AND BACK WITH SIGNATURE FIXED ON THE REAR.

10) ONE YEAR CURRENT ACTIVE EXPERIENCE IN THE FIELD YOU WILL BE PLACED IN TO WORK, HOSPITAL, NURSING HOME, EXTENDED LIVING, ASSISTED LIVING, HOSPICE, ALLIED HEALTH, etc. Please note, some facilities may require (2) years or more active current experience for you to be placed.

11) EDUCATION: Be prepared to provide to Human Resources your Educational History to include the following: 1: RN / LPN / CNA / etc: Nursing School, Professional Schools Graduated with authorized copy of graduation / certificate issued.

12) If convicted of a crime, provide full disclosure and results as issued by the Court.

Office-Orientation: you will be needed for approximately (45) minutes. At this time you will be reviewing the company (Automated-Orientation) and issued a Company-Employee-Policy-Manual. Please refer to this sites (Application Process) for details.